Here I explain the SSL, the green lock, and why websites show up https://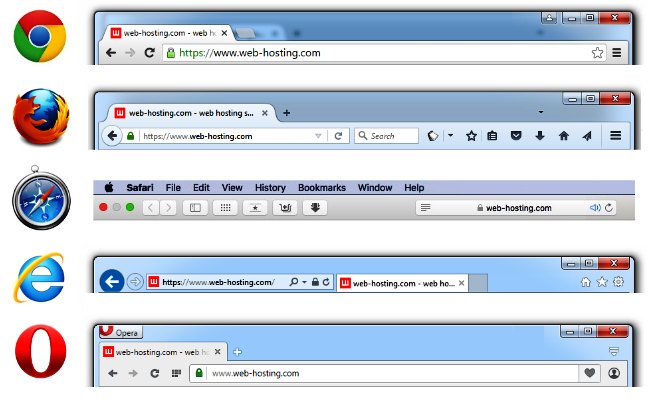 First, let's get the money out of the way. An SSL Certificate is not expensive at all. Anyone can buy one for their website. That's the easy part. Without getting too technical, and without any salesmanship, here goes:
The SSL stands for Secure Sockets Layer. It is designed to keep communication safe over the Internet. It protects server-client communication through encryption.
The SSL can be installed on virtually any website no matter how long it has been live on the Internet. Your site will not go down and email is unaffected. The hard part? NOT EVERYONE can install your SSL. If not installed properly, your website and all the links to it can be broken!
Once your website is secure, it will now show up https:// instead of http:// and will show the lock. When browsing in FireFox, the lock is green. In Safari, the green dot lights up.

Why You Need An SSL Certificate:
Google Ranking. In 2018, Google started showing Not secure in their web browsers for websites without the SSL. Their words, not mine Aug. 6, 2014 : " … give webmasters time to switch to HTTPS. But over time, we may decide to strengthen it, because we'd like to encourage all website owners to switch from HTTP to HTTPS to keep everyone safe on the web." Clearly, Google wants to send their customers to a secure site.
Hacking. The SSL helps prevent hacker attacks that are based on eavesdropping. Websites get hacked all the time.
Trust. Most people have seen the difference between a secure and a non secure website. Banks, major corporations, and all of our customers are, or will be secure. There may be a time when web users only click on a secure site.
PCI/DSS Requirements. If you are accepting payments online, this is a requirement. This is one of the 12 primary requirements set by the payment card industry.
If you feel that it is time to secure your website, You Go Boy Marketing may be able to help. When you search the web, you will find that there are several types of SSL Certificates. You will also find prices all over the place!
Like more information, or have us purchase and install your SSL? Contact me at Randy@yougoboymarketing.com or 480-232-6856